Grief Counseling
It can be extremely painful when someone you care about dies. You may feel like your world has been turned upside down and you're paralyzed, not knowing what to do next. One moment you're experiencing deep sadness, the other anger or even numbness. At times overwhelming feelings may feel insurmountable; other times, you actually feel peace. All of this can be confusing. This is grief.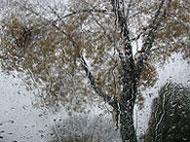 Grief is a natural response to loss. There's no "normal" timetable and typically no right or wrong way to grieve. It is important to allow yourself to feel whatever you are feeling in the moment and to try not to judge yourself for your feelings.
Although not everyone grieves the same way, there are common emotions and feelings that people experience. Please note there is no particular order in which you may experience these symptoms and you may re-experience them over and over.
Common Symptoms of Grief and Loss:
Shock – It can be hard to believe what happened or wrap your mind around the idea your loved one has died. You may even feel "ok" for a while and go on as if you're loved one is still alive.
Sadness – A profound sadness is extremely normal, as well as feeling empty and lonely.
Guilt – Some people feel regret and guilt over what they did or didn't do while their loved one was still alive. Others feel guilty for simply being alive, while their loved one is gone.
Anger – Often people may feel angry that their loved one is dead or angry towards their loved one for dying. This is normal. There is a tendency to not allow oneself to be angry because your loved one didn't choose to die (at least in most cases). If you feel angry, it's ok. The goal is to try not to judge yourself and experience your emotions.
Fear – A significant loss may trigger anxieties about living without your loved one or your own mortality. It can disrupt a sense of security or safety you had while that person was alive.
Physical symptoms – Physical symptoms such as headaches, stomach issues, fatigue, and insomnia are very common in those experiencing the death of a loved one.
Although you have experienced a loss and may not feel as though you will ever be the same, healing is possible. It may take time and it's ok that it does. Unfortunately, there is no way around grief; one has to go through it. By allowing yourself the space to grieve, it's possible to find a way to live with the loss of your loved one and to be able to experience the joys of life that may feel forever gone.
Grief and Loss Support
Support is very important in helping one move through grief. Sharing your story with someone can help ease your pain, process so many of the complex feelings you may be experiencing, and aid in feeling less alone. Often those who are grieving feel like they are a burden to others when they feel the need to reach out. The problem is by not sharing or talking to someone you trust, grief may be difficult to move through.
There are times when outside help may be useful. Some of these include:
your friends or family may not be able to show up in the way you need to due to their own discomfort with loss
you feel like you're a burden to your family and friends
you'd like someone to help guide you through your grief
you're having difficulty resuming your life or functioning after time has passed
you feel stuck in depression, anger, or anxiety
you're not sleeping months after the loss
you're using drugs or alcohol to cope with the pain
you have consistent thoughts of dying or feeling worthless
or you simply feel lost
What Will Grief Therapy Be Like?
If you are struggling or just need support, you may benefit from seeking a therapist who will provide you with a safe place to share your story and help you in your grief. Not only have I been specifically trained in grief and loss, I've had my own profound losses that have shaped me as a person and a therapist. In a non-judgmental space, you can be open to express wherever you are in your process. It takes time, but also may require actively grieving. Our work will help you make sense of your loss, process your pain, and find a way to live while still honoring your loved one.
How can talking about my loss help? I just want to move on.
Talking can actually help you get in touch with your grief enabling you to make sense of your loss. By keeping your feelings buried, grief can linger longer and remain more painful than if you face it head on.
Is there something wrong with me if I "have" to go to counseling?
Absolutely not. In fact, reaching out exhibits strength and courage to deal with your grief instead of ignoring it, which can help you in the long run.
Aren't I supposed to feel bad?
You're supposed to feel whatever you feel. But, if you find over time you're not functioning as you used to or you see yourself avoiding feelings, it may be helpful to address it.
Please call me to start the process. You don't have to go through this alone.
(213) 503-8255
9300 Wilshire Blvd., Suite 306
Beverly Hills, CA 90212